If you are looking for an opportunity to get into the barcode scanner market. SUNLUX would be a good choice for you.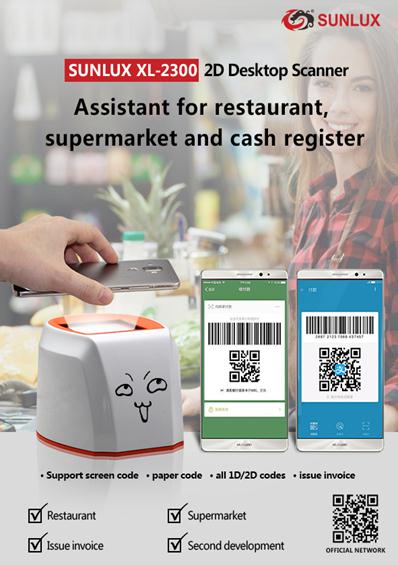 SUNLUX providing many kinds of scanners for more than 12 years. Product widely used in retailing, supermarket, Pharmacy, entertainment place, logistics, etc. We gain a large number of client around the world in the past and aiming to seeking more cooperation opportunities to work with you.
XL-2300
2D Desktop Barcode scanner
◎ With auto sensing in Alipay, Wechat pay
◎ Delivers effortless and accurate reading of barcodes
◎ Capable of reading 1D & 2D barcodes on paper&mobile phones
◎ Applications at Mobile Payment, POS system, E-tickets verification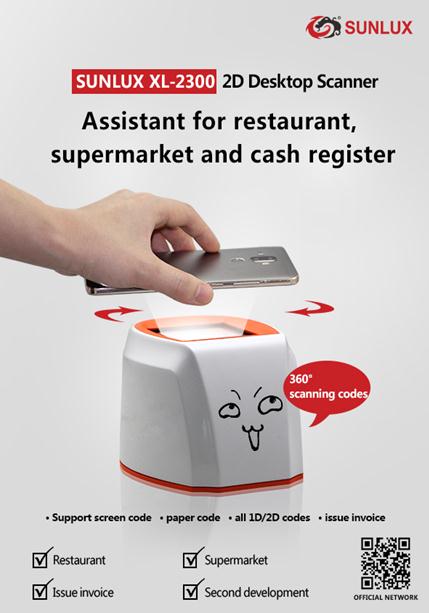 The New Year bring new hopes and beginnings, is business make the world open.
It is the business bring the people closer.
Let start our business with the new item in this new year.