SUNLUX Autumn 2017 New Product Release conference (Refer to "conference" as below) was held at our company meeting room, more than 30 staff attended this conference and witness our own understanding and innovative interpretation of auto identification.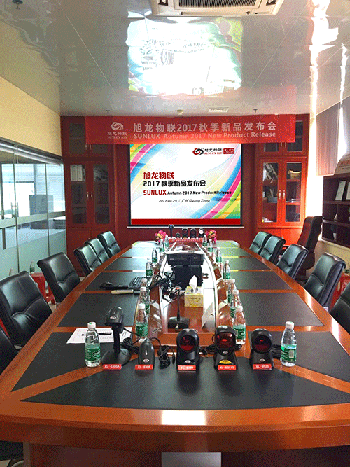 We went into the conference room with cheerful music sounding, our attention was immediately attracted by a bright banner and beautiful desktop background.

This product release conference is a very important time node to SUNLUX as it set out most basic rules of SUNLUX new product development and management process.

The aim of this conference is to build efficient communication channels between R & D department, sales department and market department.

R & D department shared prepared PPT to show detailed specifications and advantage of new product. Sales department & market department shared feedback and experience from market and customer, which is helpful to innovation and development of new products for R & D department.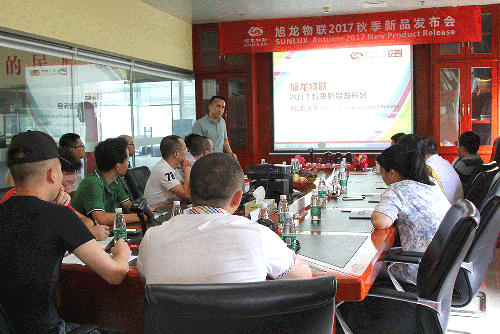 This conference was chaired by our duty general manager Mr.Liu.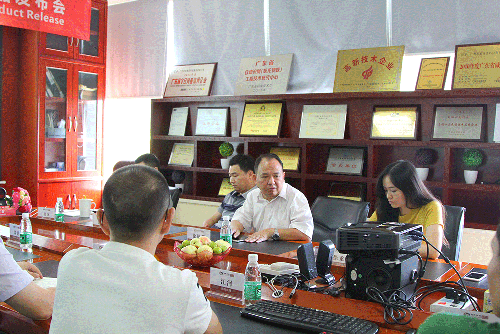 Our chairman Mr.Xu made an important speech respectively, He praised and congratulated to this well-prepared conference. He analyze the current status and future development trends in bar code identification industry, also he point out SUNLUX have been in the Auto identification industry since 2006 as pioneer and grew up to be a listed company in 2014. He called on everyone to work together to boost our sales of new products.

Looking to the future, he hope more SUNLUX new product release conference could be held in our country and even around global world with our clients.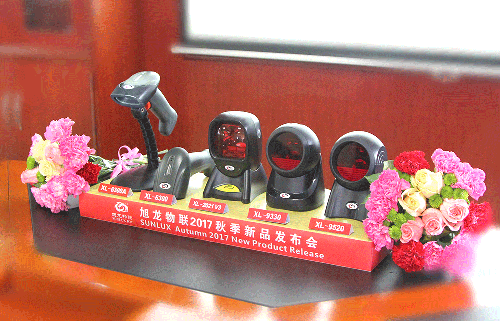 There are five new products presented in this conference:
XL-6300 handheld barcode scanner
XL-6300A handfree barcode scanner.
XL-2021V3 omni barcode scanner
XL-2001 omni barcode scanner
XL-2002 omni barcode scanner
The reason why we developed above product is to meet market demand from all aspects (product cost, function, decoding performance)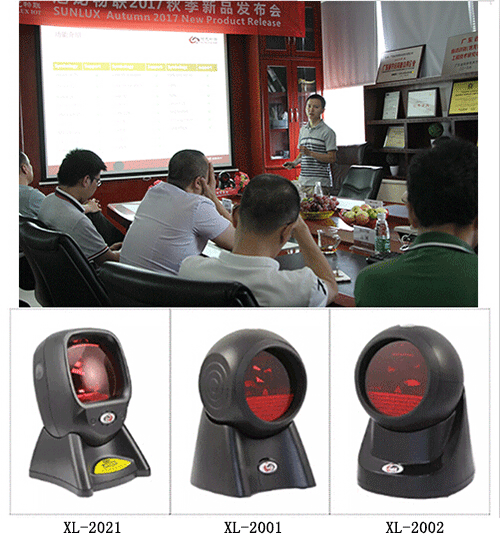 The vice manager of R & D department Mr. Weng is charge of the development of XL-6300/6300A project, he did a comprehensive and detailed introduction subsequently to show us its features, quality characteristics and application program.

Everyone in meeting room was interested in these two products and consulted a variety of problems, Mr. Weng carried out professional answers accordingly and got great recognition from colleague.

XL-6300/6300A is with our newly developed barcode scanner module, it is with super fuzzy decoding capabilities and more competitive price.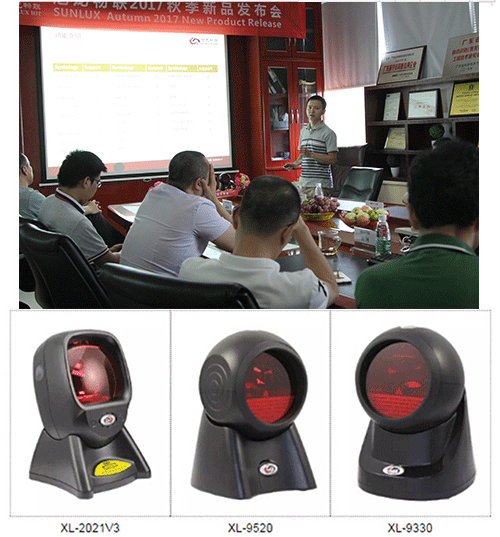 Then chief engineer of R & D department Mr. Xu introduce advantage of XL-2021/XL-2001/XL-2002 in details as follow:
1. Support 20 laser lines and decoding speed is 1500 scan/second.
2. Support various GS-1 barcode.
3. Support both omni-directional and single-line scanning.
4. Support multiple interfaces such like USB, RS232, Keyboard mode.
5. Support interface mode automatically identified, plug and play.



Everyone asked their own question on these new products, the R & D staff answered them one by one patiently.
As our deputy general manager Ms. Xu said, we can learn advantage of new product well in this "question ---- answer" format.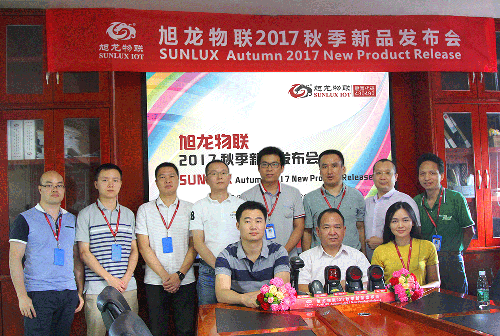 Facing more and more fierce competition in barcode scanner industry, SUNLUX deeply know we should adhere to independent innovation for market changing.
SUNLUX Autumn 2017 New Product Release Conference is finally over.
Thanks for all support from Leadership, also joint effort from our colleague.
You are the best !